Reality TV turns deadly...
Bunkered is a short dark-comedy thriller set against the backdrop of a reality TV show where four contestants have thirty days to escape from a failsafe bunker to win a life-changing cash-prize. 
While three of the four contestants are attempting to solve the puzzles to win, misfit atmospheric scientist Candice is sabotaging the game and preparing for the end of the world.
When things start going wrong, tensions rise and survival becomes the priority as the contestants start to catch on to Candice's hidden motives. 
Who are we?
We are a group of eight passionate filmmakers who are embarking on the thrilling journey of producing our Third Year Film. With a wealth of Production experience behind us, we are determined that we can produce our best short yet - but we can't do it without your help and support.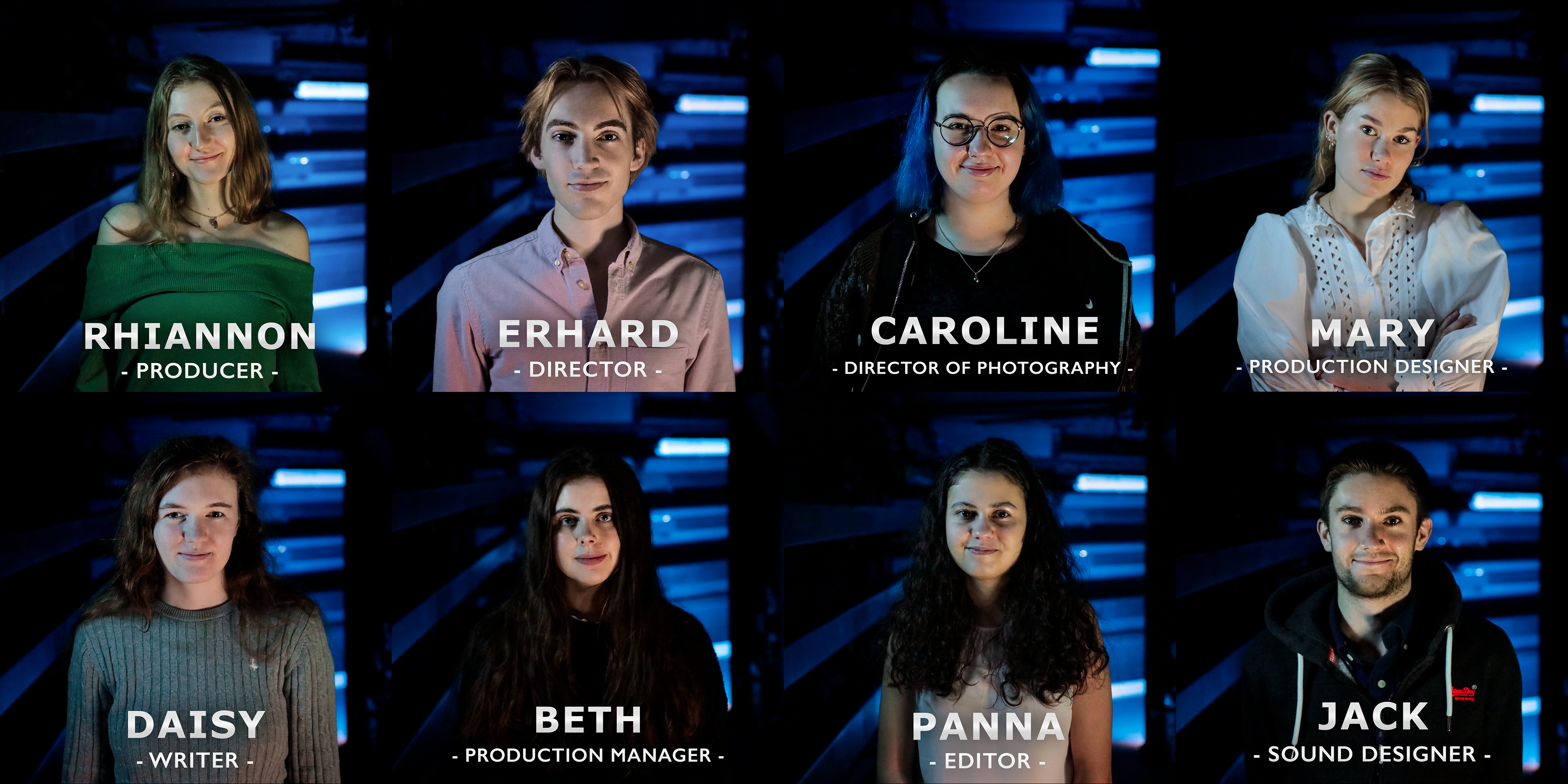 (Rhiannon Millard: Producer / Erhard Zurawka: Director / Caroline Preynat-Viero: Director of Photography / Mary Overmars: Production Designer / Daisy Sawyer: Writer / Beth Glynn: Production Manager / Panna Fejes: Editor / Jack Freeman: Sound Designer)
Where will your money go?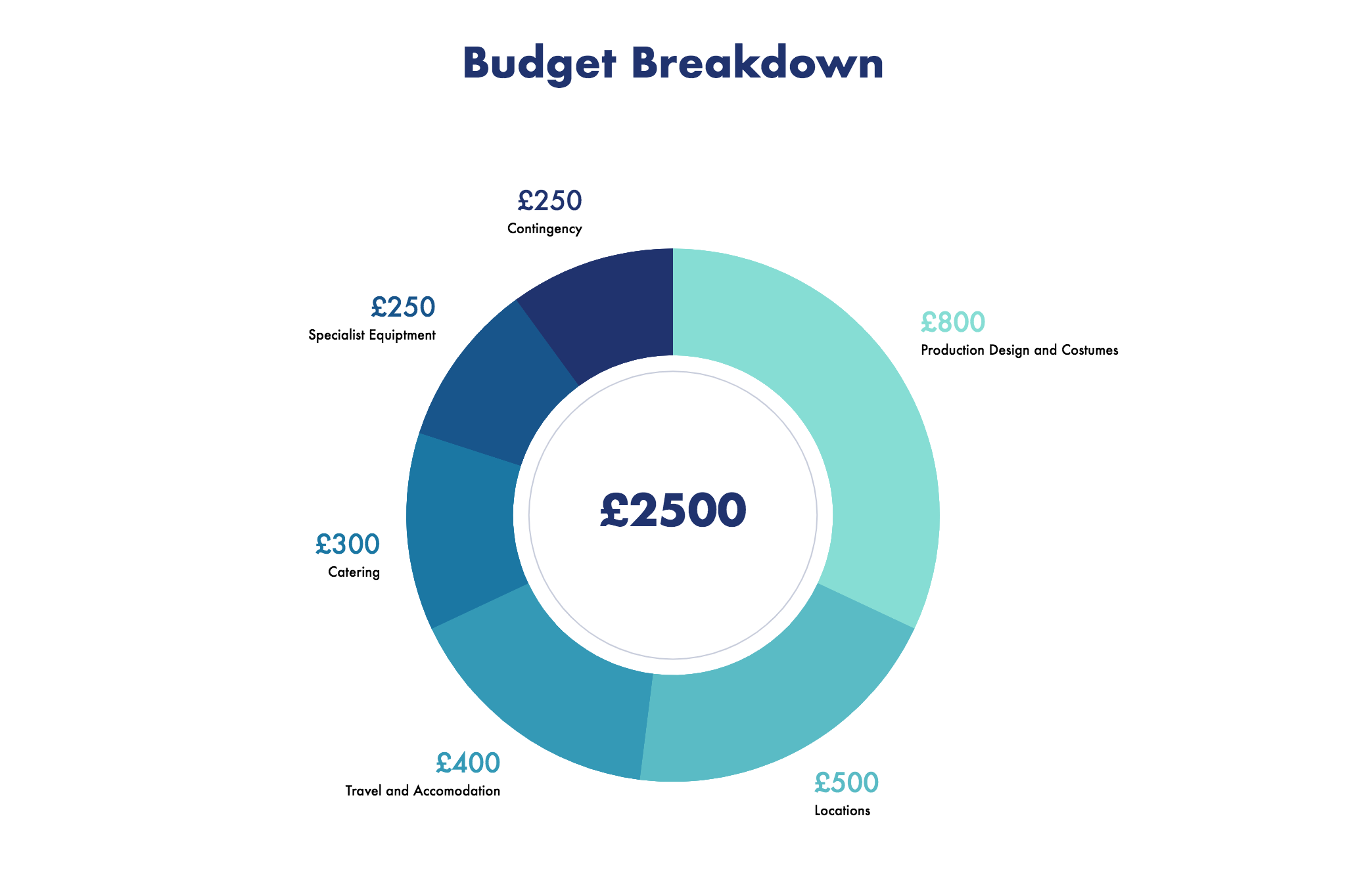 Production Design: £800
Due to Pandemic restrictions, we have decided to construct our very own set recreation of a Cold War Bunker! To build such a specific location requires immense attention to detail and we intend to source authentic props to populate a space that reflects the increasing isolation of our characters. 
Locations: £500
We've found an array of spaces within which we can bring our Bunker to life, but it will be your generous donations that will help us secure them! 
Travel and Accommodation: £400 
In order to ensure we can safely transport our equipment, crew and cast between locations, this section of our budget will go towards hiring a van, as well as providing our cast with accommodation near location to minimise travel time!
Catering: £300
Good food (and a LOT of tea and coffee) is essential to the running of an efficient set, in order to fuel all of our hard work. We need to cater for cast, crew and supporting artists! 
Specialist Equipment: £250 
To complement our existing equipment, this portion of the budget will facilitate the Production to hire extra equipment, such as appropriate lighting to recreate the look and feel of the world of Reality TV!
Contingency: £250
We understand that complications can arise, but with contingency money set aside we will be adept to all eventualities. This portion of the budget will also contribute to the purchasing of extra PPE to ensure our set remains efficient and most importantly, safe. 
Rewards
If the project itself wasn't reason enough to donate, then as a thank you from the crew, we have some exciting rewards up for grabs with every kind donation! From personalised postcards to the opportunity to have your name hidden somewhere within our film, we cannot wait to show you our appreciation. We know times are tough, but if you can't donate, you can still support the project by sharing the word! With regular updates on our social media you can follow us using the links below to keep updated with our progress as we embark into the world of Bunkered...
Follow our journey
Facebook: @BunkeredFilm
Instagram: @BunkeredFilm
Contact Us
Email: Bunkeredfilm@gmail.com
We are so thankful for the help and support.
Sincerely, The Bunkered Team