Have you sponsored this project? If so, log in to comment on updates!
12 months ago
Despite spending this week in self-isolation (tests were negative so nothing to worry about!), I got some really encouraging news about the Great York Walk.
After originally pledging to walk 50 miles, we are painstakingly close to 150 miles! This is fantastic news. If you can donate and share please do so that we can continue to keep smashing those goals :)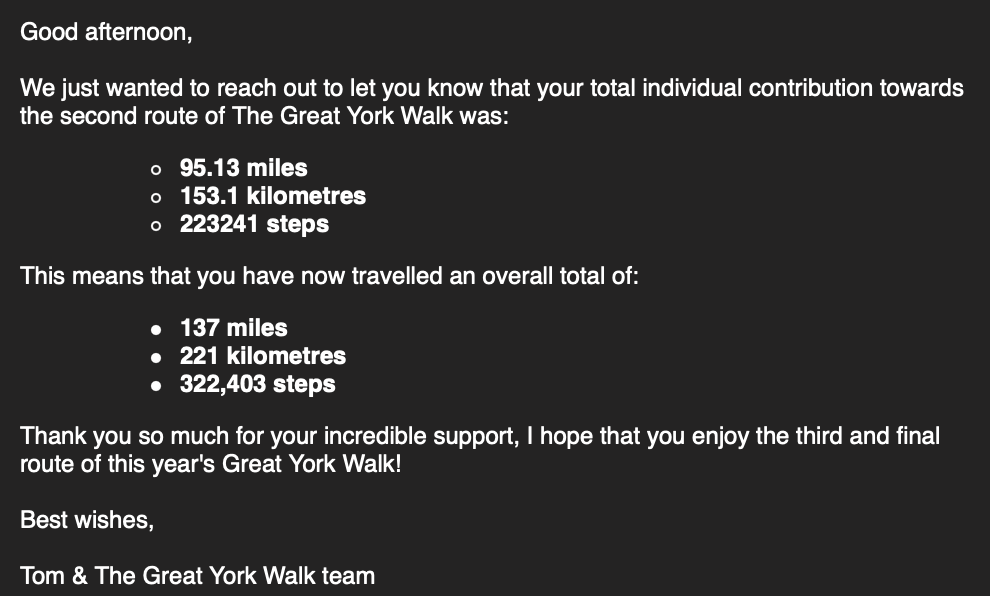 1 year ago
So after completing the first route around the world in under a month, the YUSU reps team is going strong in the top 50 in the master leaderboard. I have also walked 80,000 steps since the start of the new route, which I am personally very proud of!