Help us to solve a murder when all witnesses refuse to speak!
Mime me a murder
In April 2021, we are shooting a murder mystery short film that takes place at a Mime competition. With your help to raise our budget of £2000, we can make a fun, shocking and original short film and hopefully solve the murder!
our team
We are a team of final year university students who have all loved the concept of this film since the initial idea. By combining our skills, we want to bring this story to life and onto the screen.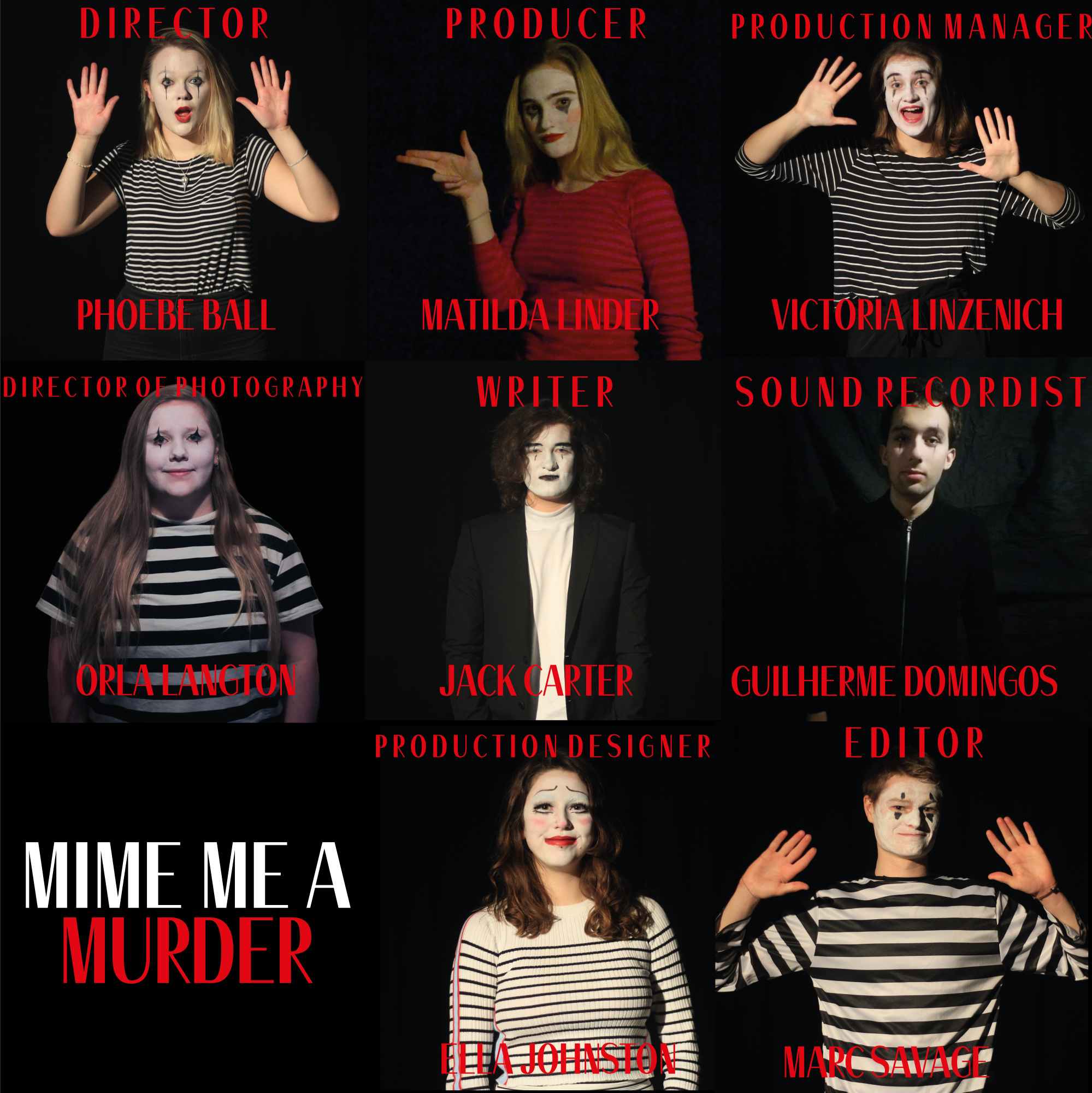 the story
In a worn-down theatre in the middle of nowhere, five mime artists compete for the prize money of £1,000,000 Their task: solving a seemingly staged murder while staying silent.
But when another corpse is found, the afternoon becomes more and more eerie as they now have a real murder to solve. Will they be able to find the murderer among them before more people die?
Mime Me a Murder is a comedic spin on the beloved classic murder mystery, with characters who refuse to break their act, despite the extreme circumstances they find themselves in. With the help of your donations, we hope to take the audience on a tense mission to find the murderer amongst five mimes, all of them more suspicious than they might seem...
Where will your money go?
We have an ensemble cast of five, so we will spend money on transport and catering, to keep cast and crew happy!
As we have very little dialogue, Production Design plays a big part in the storytelling. The more money we raise, the more we can spend to make the location and costumes of Mime Me a Murder stand out, so please help us to achieve this by donating to our project!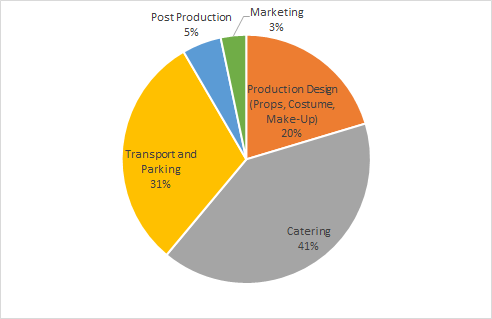 Follow us!
If you want to keep up to date with what we're doing, follow us on these social media sides:
Facebook: Mime Me a Murder (https://www.facebook.com/Mime-Me-a-Murder-106111674684808/)
Instagram: mimemeamurder (https://www.instagram.com/mimemeamurder/)
Twitter: @MimeMurder (https://twitter.com/MimeMurder)
Help us succeed!
If you are interested in seeing this project come to life and find out who plotted the murder, please donate to this campaign! The more money we raise, the more possibilities we have to make this story great, so we appreciate every single donation, no matter how big or small.
We also offer some really cool and personal rewards, including a character named after you!
Even if you can't donate...
...one of the most important ways you can help us is by sharing this project with everyone you know. Send them a link, show them a picture, talk to them about the project or the people working on it!
You can make this film happen and we are incredibly grateful for your support. Thank you!
 - The Crew of Mime Me a Murder