Have you sponsored this project? If so, log in to comment on updates!
1 year, 2 months ago
Keswick half marathon
On Sunday 25th September as the University was welcoming it's new UG students, I was running a Half Marathon in Keswick.
This race had been the focus of my training but I forgot to check the race elevation! I have ran round Derwentwater quite a few times so thought I knew what to expect but essentially the first 5 miles consisted of a detour up the hills! 
Not only were my legs not prepared for this, nor was my body as I hadn't fuelled sufficiently pre race and I stupidly only carried one gel with me!
But I just kept going and even managed to have a word with myself in the latter stages to finish strong.
Lessons have definitely been learnt but I am now going to divert my focus onto the Yorkshire 10 Mile and hope to put the training I had banked to good use!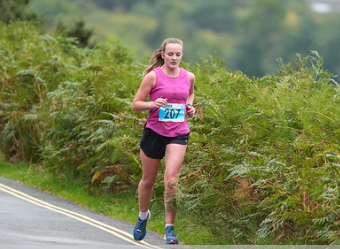 1 year, 3 months ago
Hello,
Thank you for checking in on my project!
All training updates will be posted on my instagram @little_runner_x so do feel free to check that out to see how I am getting on!
Many thanks,
Shannon