A dysfunctional trio chaotically attempt to keep a vintage clothes shop afloat
Clothes were the days
Clothes were the Days is a studio sitcom series set in a vintage clothes shop. It follows the lives of the shop's three staff: shop owner Cassandra, fashion 'expert' Marius and new girl Emma.
Over the course of three episodes, they'll encounter unsellable outfits, a sabotaged first date and an evil ex-husband, as they deal with a work-life balance like no other.
Who are you?
We're a team of third year Film and Television students. We all have experience in the TV studio, and would love the chance to use our skills to realise out ambitions and make something unlike anything we've attempted before. However, there's one thing we're missing, and that's your help!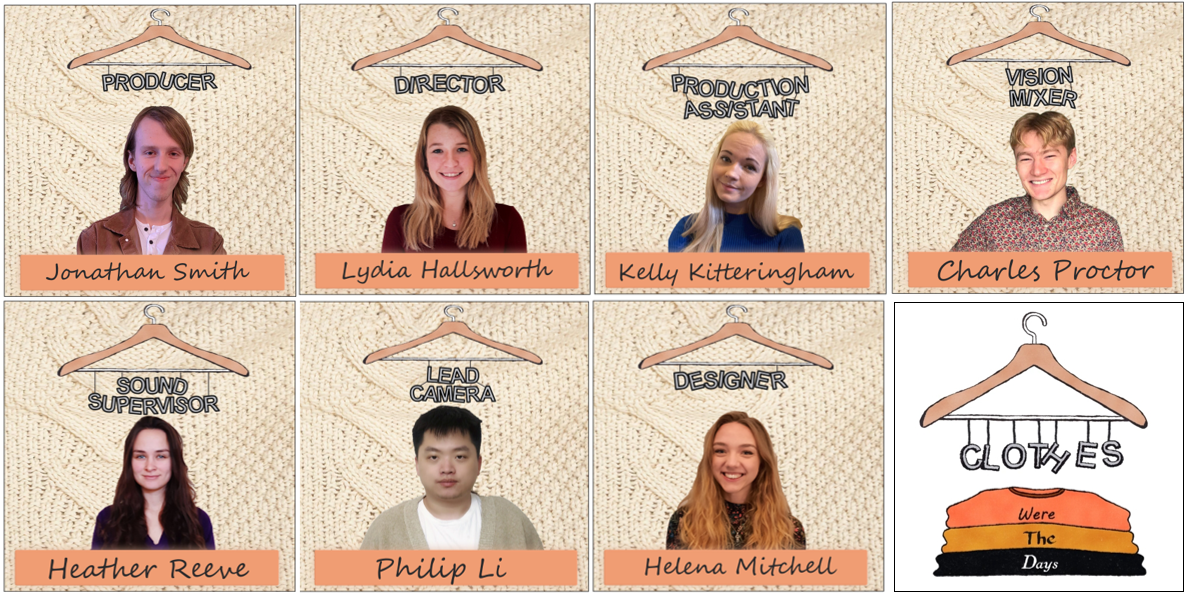 Where will the money go?
With your support we will be able to make our visions a reality. Here's how we plan to allocate our budget.
Set Build and Design: £1,300
With the show being produced in TFTI's TV studios, we need to create a set to bring the shop to life.
Props and Wardrobe: £600
We wouldn't have much of a vintage clothes shop without any clothes in it would we? In addition to that, we want to be able to give all of our characters multiple outfits that  are distinctive and unique to them. Our episodes also involve props that are integral to each story.
Travel and Catering: £250
This will allow us to transport cast, crew and equipment, as well as ensuring that everybody is fed.
Rewards: £150
So we can make our fantastic rewards the best they can possibly be! 
Contingency: £200
Just to make sure we're covered in case we encounter any unexpected costs.
Rewards
We have a brilliant selection of rewards that we think you'll really enjoy, and you can see them all on the right side. With each reward amount, you'll also receive all the previous rewards up to and including the amount you give.
Find us here
Follow us on social media and make sure you don't miss a thing as we keep you regularly updated on the journey to our goal. We'll be posting exclusive content you won't want to miss!
Find us here:
Facebook: https://www.facebook.com/clotheswerethedaystv
Instagram: https://www.instagram.com/clotheswerethedaystv/
Help us succeed!
Thank you for taking the time to read our page. It'd mean a lot to us if you could donate, as your help will contribute hugely to making this production a success. Any amount will help us get to our goal! However, if you can't do that then we'd love it if you helped spread the word about our project, so we can get as much help as possible!
Thank you!