Sam's first shift as a pizzaboy is interrupted by werewolf attacks. Will he survive the night?
What is "Late Night Delivery"?
Late Night Delivery is a short horror film that draws on a shared love of classic horror films like "An American Werewolf in London"&"Evil Dead", and how these films terrified an audience. We need your help through donations to be ale to bring this film to life in the same way!
Late Night Delivery strives to deliver the same experience for its audience, Sam has just moved to Lycanstoke and its his first night in the village. Unbeknownst to Sam, his first shift coincides with a full moon and in this village thats never a good thing. During his shift delivering pizzas to people he gradually understands that something is not quite right in Lycanstoke. He is tipped a silver bullet which at the time seems utterly useless but as the night progresses he finds it might have just saved his life. The film reaches its summit when Sam finds him self staying back after his shift to help deliver a large order just as the full moon reaches max strength. This large order is a huge barn party, one that just happens to have attracted the attention of the newly transitioned werewolves. This is where Sam's survival instincts are put to the test as the werewolves tear through the party goers, but we won't give you the outcome just yet. It gives you something to look forward to. 
Who is making Late Night delivery?
We have an amazing team who are fully committed to making THE BEST horror film of 2022;
Joseph Thornton - Producer
Kira Moore - Director 
Isaac Wood - Production Manager / Assistant Director
John Gilbert - Director of Photography 
Lillian Jiang - Sound Supervisor
Hallam D'Cruz - Writer
Harry Cole - Editor
Livi Holbrook - Designer 
Lorianne Hall - Executive Producer
Andrew Vickers - Script Executive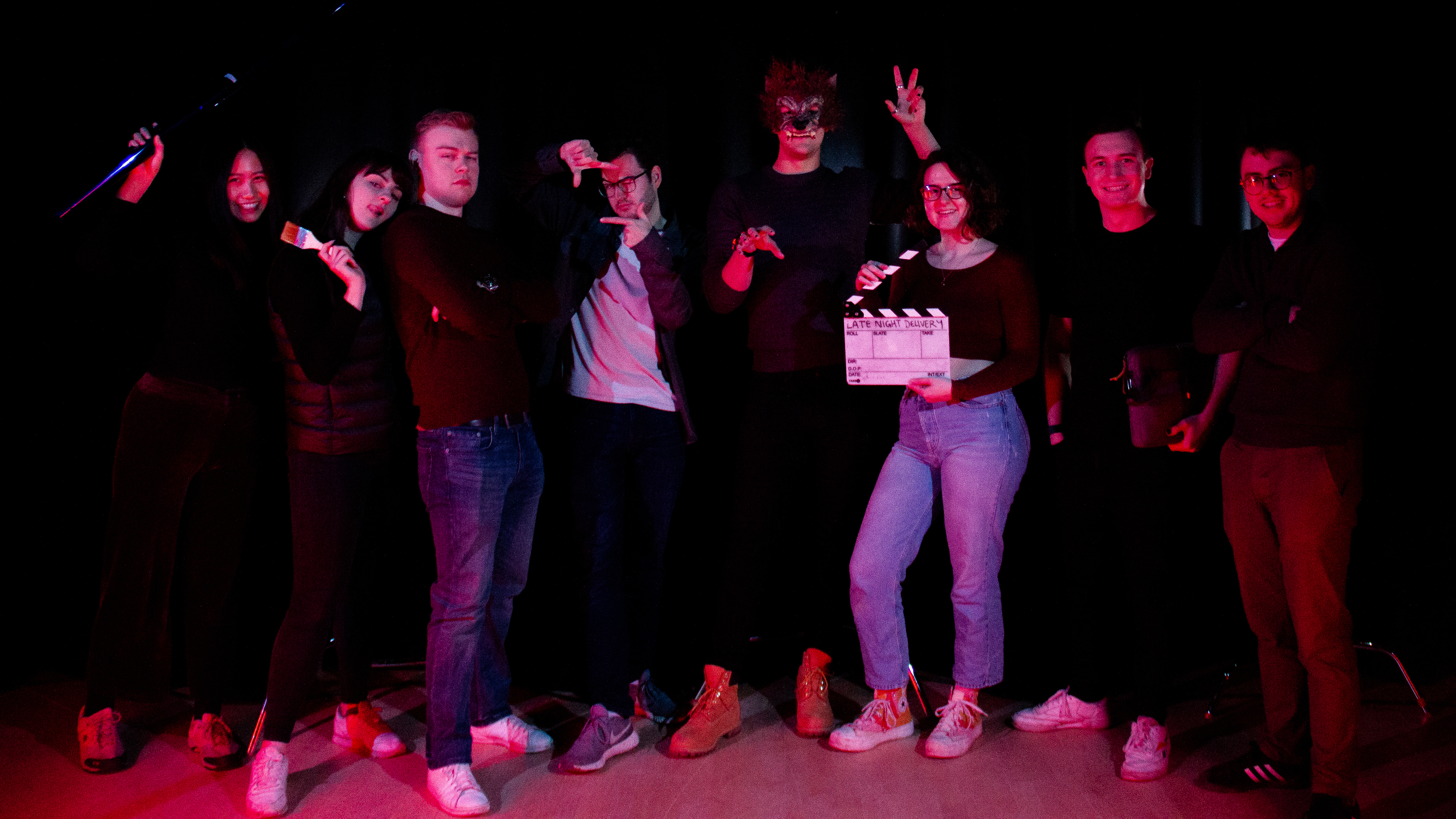 For all involved, this film represents much more than just a piece of coursework. This will be a calling card we can use to showcase our potential, something made even more imperative by the disruption of COVID-19 to our time at university. 
Late Night Delivery will exhibit the very best of our abilities, encompassing all of our energy to produce something really special as our options have been limited in recent times and we can not wait to get started on making this film, something we have wanted to do from our very first day on this course. Donating will allow us to have this opportunity and your generosity is not only needed, but deeply appreciated more than you can know.
Where will the money go?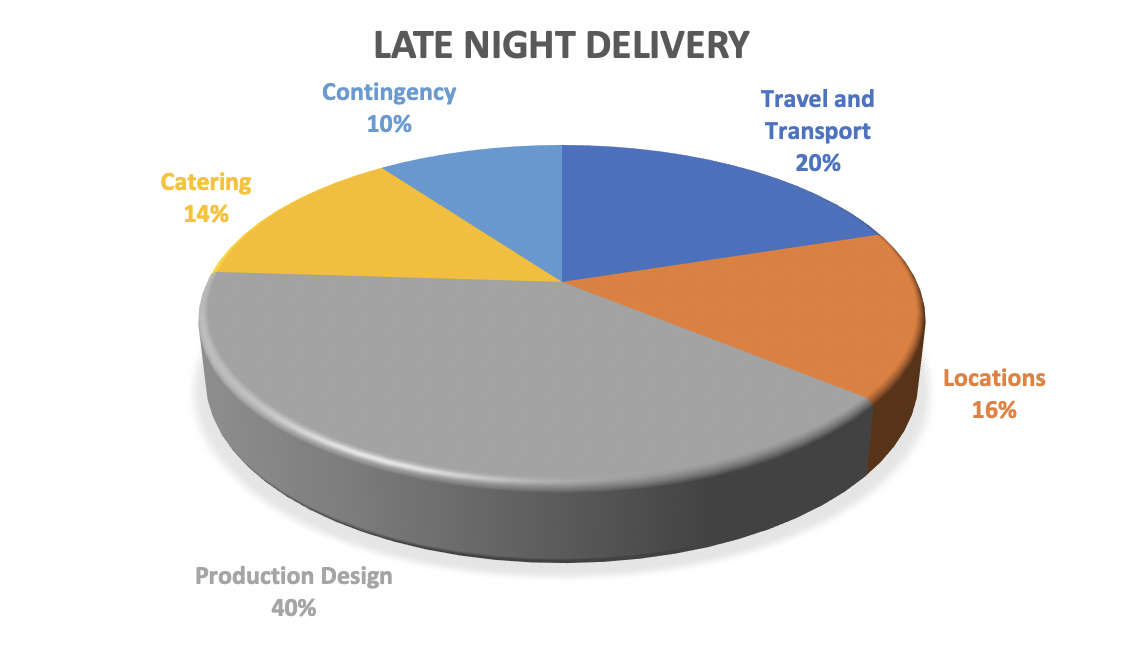 Production Design - £1000
In order for Late Night delivery to feel as professional and as scary as we intend it to be, the biggest part of our budget is the production design. This encompasses the costumes for each character and allows us to have the freedom to make some very special werewolf costumes.
Locations - £300
To make this film look the best it can possibly look, a large amount of our budget is set aside to be able to secure the best possible locations for the story, such as the barn for the big, gore filled massacre scene
Travel and Transport - £600
With some big scenes and lots of extras, travel and transport has a sizeable budget in order to make sure we get the best performances possible.
Catering - £350
Everybody needs to eat. Much of our filming schedule is night time and there is nothing worse than standing around in the cold on an empty stomach. This part of our budget is here to keep our actors and crew happy as we work tirelessly to craft a magnificent horror film.
Contingency - £250
We anticipate that there will be things that pop up unaccounted for and so this part of our budget is set aside to have the means to deal with them.
We really can't stress how much your support is appreciated, it really means the world to us that you would even think about donating and are so thankful for that. We of course want to give back something in return, if you look on the right you will see a list of rewards that come with different levels of donations!
Find us here
Go give us a follow and stay up to date!
Instagram: latenightdeliveryfilm
https://www.instagram.com/latenightdeliveryfilm/ 
Facebook: @latenightdeliveryfilmUoY
https://www.facebook.com/latenightdeliveryfilmUoY/?ref=pages_you_manage
Again thank you so much!