Where science, art and very tall ducks come together
Where science and art meet
Every picture is worth a thousand words. 
A piece of art can tell a story that educates, communicates and reaches into the heart of the viewer. We want to raise money to support science-art projects on campus, and offer funded opportunities to bring the university community and our campus visitors together in a world of interdisciplinary curiosity and communication.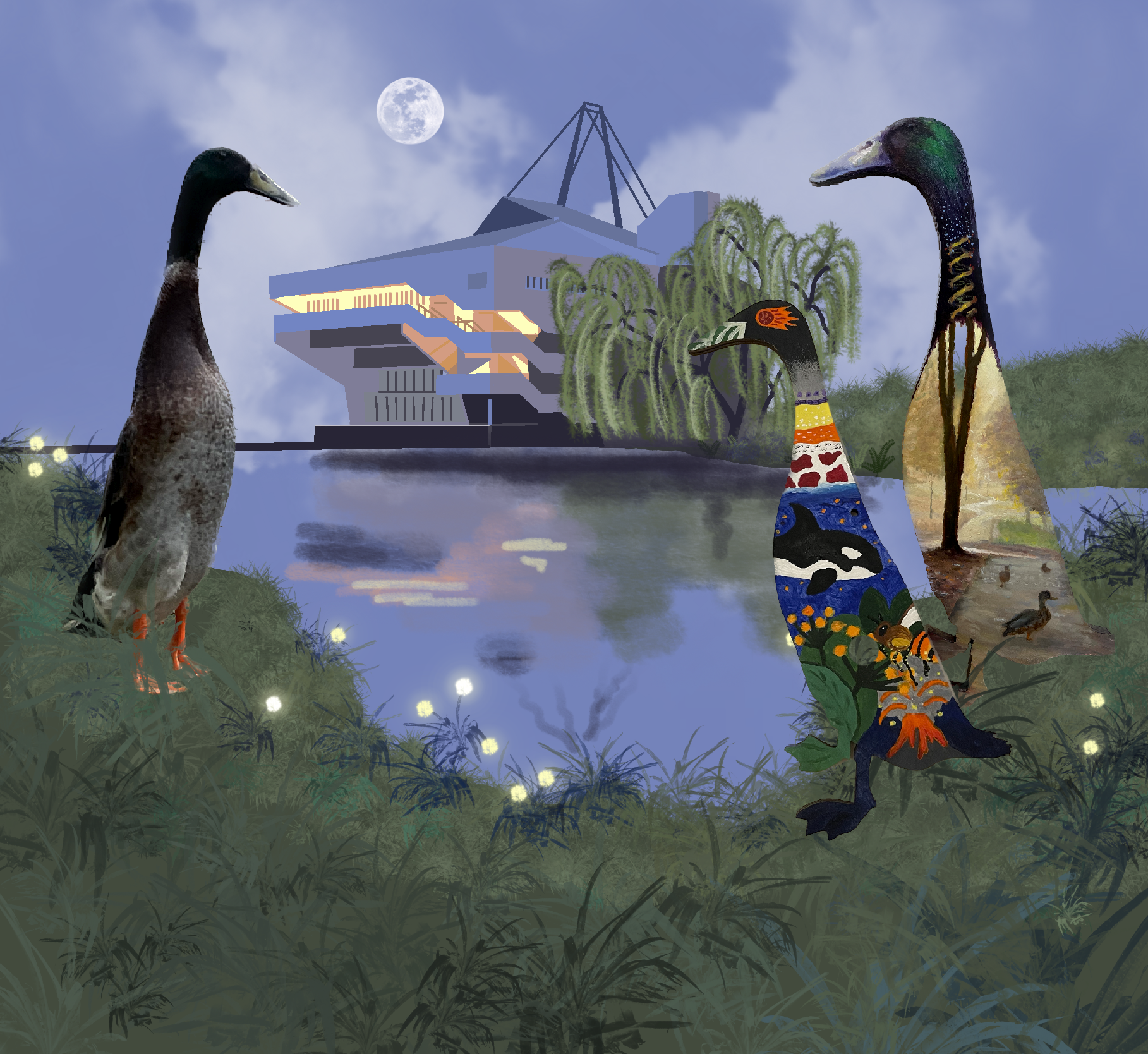 The Long Boiology Art Trail
Long Boiology is a new art trail around the campus west lake at the University of York, installed by the Department of Biology to celebrate research, education and a very famous alumni: Long Boi, the runner duck. Our twelve life-size Long Boi silhouettes are decorated by undergraduate and postgraduate students, researchers, professional support and academic staff to represent themes in the biosciences stretching from cell structures to climate change. Are they exhibited to be admired and analysed as artworks, or are they visual aids for scientific research - and can they be both?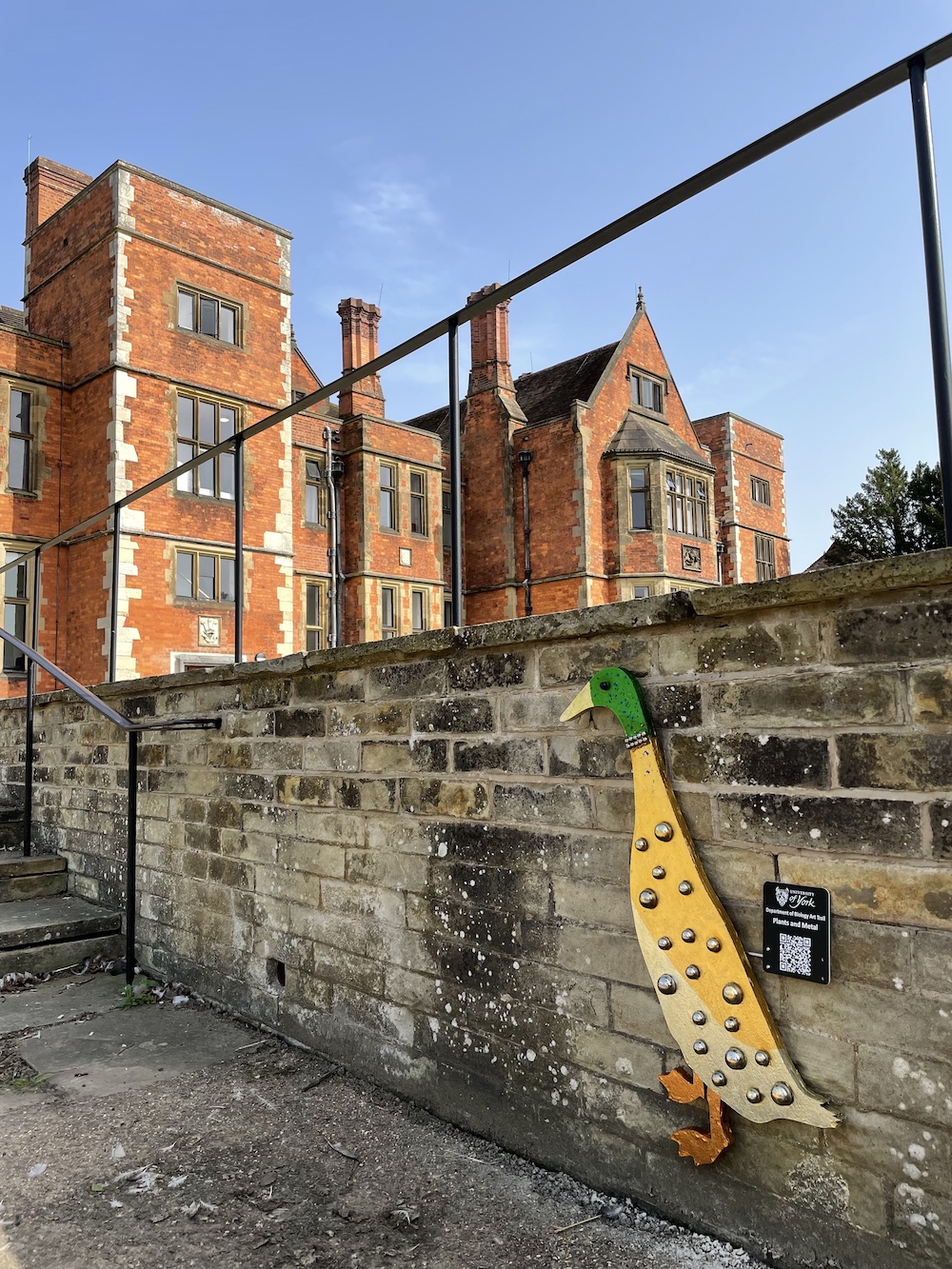 Twelve Ducks, Twelve Months, One Calendar for 2024
We want to support more work like the Long Boiology art trail: science communication that means something to everyone is crucial for our scientific advances to have real impact. By donating to the Long Boiology sci-art fund, you can help us to provide funded student placements for sci-art projects at York and increase the visibility and engagement with art on campus, and you can get a 2024 Long Boiology calendar as a reward!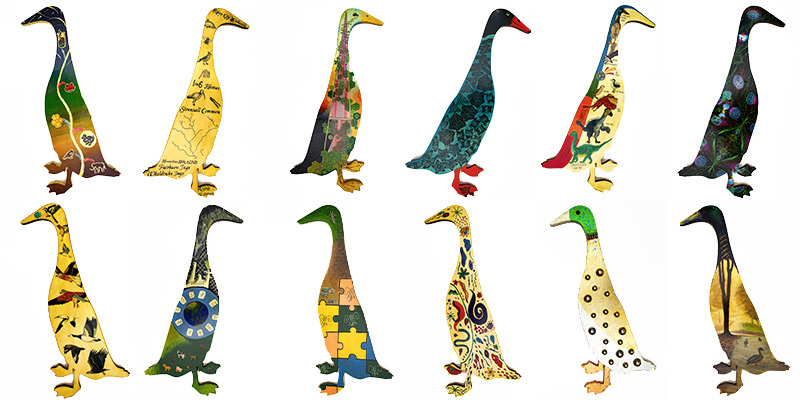 Where will the money go?
Our minimum target will allow us to print calendars for our donors, and start a sci-art duck fund into which students and staff will be able to bid for money to support new projects.
If we hit the maximum target, we'll be able to offer a 2 week funded student placement with exclusive access to the University art collection, in collaboration with the University of York Curator of Art.
If the duck fund really takes off, we'll be able to support more funded hours of student time on sci-art projects. After printing and distribution costs, every two calendars equate to about one hour of undergraduate time.
Rewards
You can donate any amount to this project without a reward, and we'll be really grateful. 
If you choose the calendar collected reward, you'll be able to pick up your own Long Boiology calendar from the York campus west by the end of the semester (15th Dec) to hang on a wall and enjoy all next year. Collection will be from the Print & Design shop in Market Square, and you will receive an email regarding this collection after this page closes (4th Dec).
If you choose the calendar posted UK reward, we'll send a Long Boiology calendar to the donor's UK address by second class post. It should arrive in time for Christmas! 
If you're not in the UK or want to give a little more, please choose the calendar posted internationally reward, and we'll send a Long Boiology calendar to the donor's address no matter where it is. 
You could also bag a limited edition Long Boi cookie cutter with which to make your festive gingerbread, take a guided tour of the art trail, or just increase your donation and look forward to hearing about the sci-art creations that your support will help our campus community to make.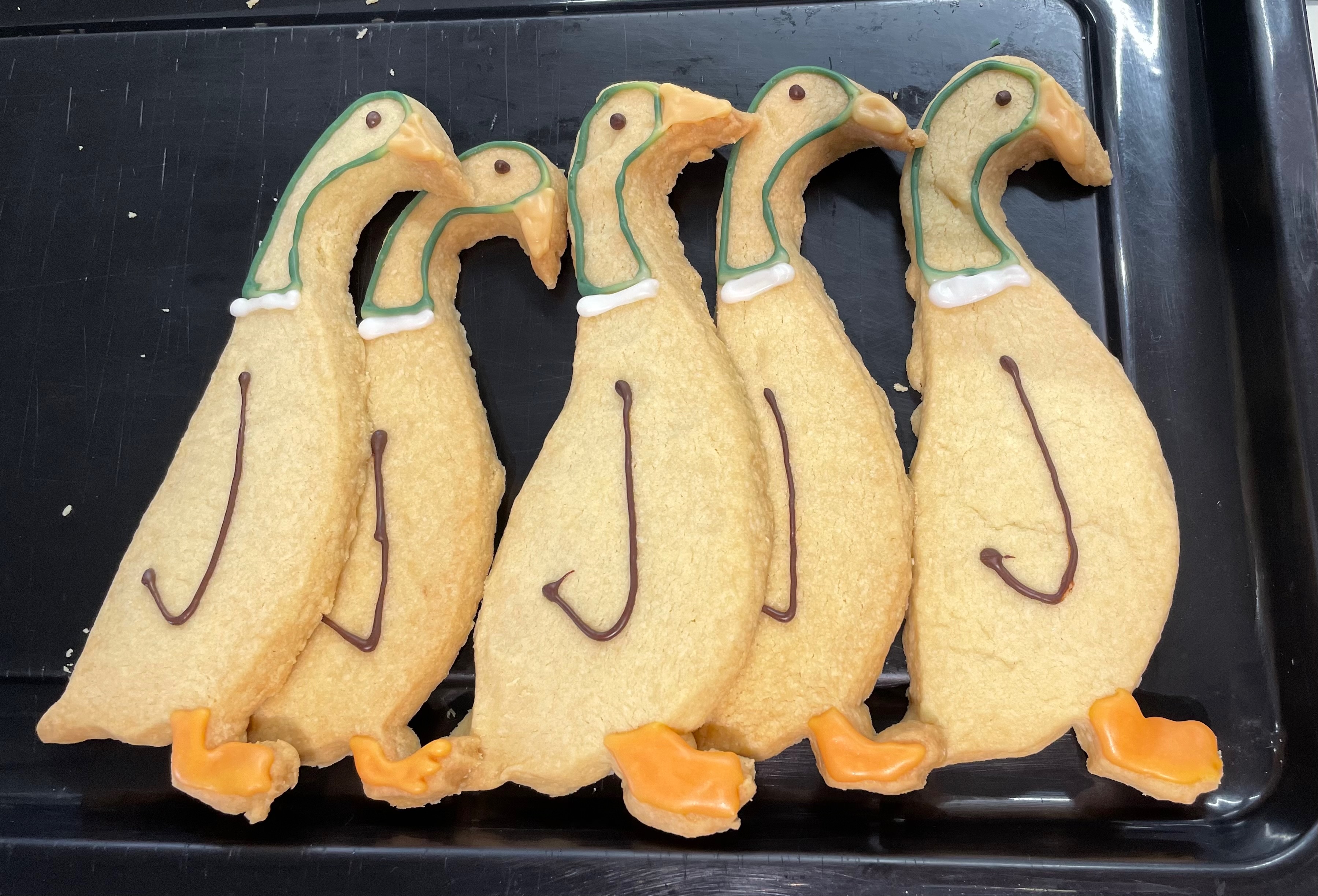 Find us on CAMPUS WEST and ONLINE
You can read more about the Long Boiology Art Trail at york.ac.uk/biology-art-trail, and follow us on social media on @BiologyatYork to find out how we're doing. #LongBoiology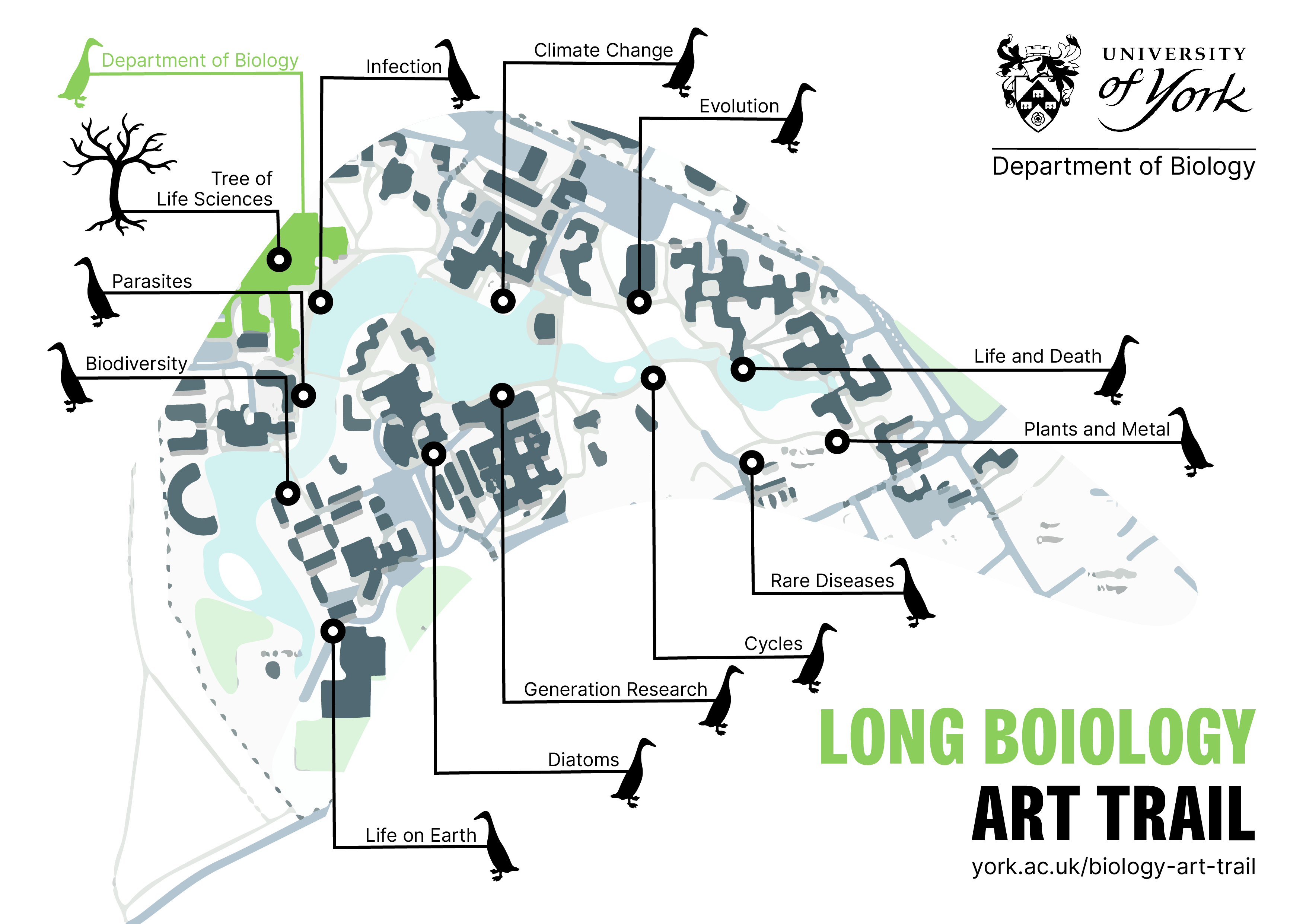 Help us succeed!
Science communication and sci-art are so important - and even if that wasn't true, a duck-themed sci-art calendar is exactly what everyone needs to get through 2024. Send them to all your friends!
Please share this project with anyone you think might support us - on social media, by email, telephone, or in person. Send them to our website at york.ac.uk/biology-art-trail and see if they fancy doing the trail. The more people that know about it, the more likely they are to want a calendar, and the more we might to be able to support some glorious new projects next year.
And we know we said you don't need to give money to help us, but we'd love it if you did! Please sponsor us and help make this happen.