Need support to submit to international film festivals
The Trench is a 30 minute film by third year Film and Television Production students from The University of York.
Our talented team needs your support to get the film to a wider audience.
The film is based on the sell out stage play by Oliver Lansley which means that there is already a potential 'fan base'.
About
The Trench, created by a final year team, is by no means a war epic, but instead an intimate character driven story of one man's physical and psychological quest for survival through the horrors of the First World War. In this the Centenary of the First World War, the subject and message couldn't be more relevant.
Having completed our film thanks to generating support from many people through crowdfunding (thank you!) we now want to enter the film into as many film festivals as possible to showcase our talents and get recognition for our talented team and the University's Theatre Film and Television Department.
The film stars the talented, known actors, Tom Lawrence, Kevin Guthrie and Marvin Campbell.
http://www.spotlight.com/interactive/cv/1/M81429.html
http://www.imdb.com/name/nm2295590/
http://www.imdb.com/name/nm0132711/?ref_=fn_al_nm_1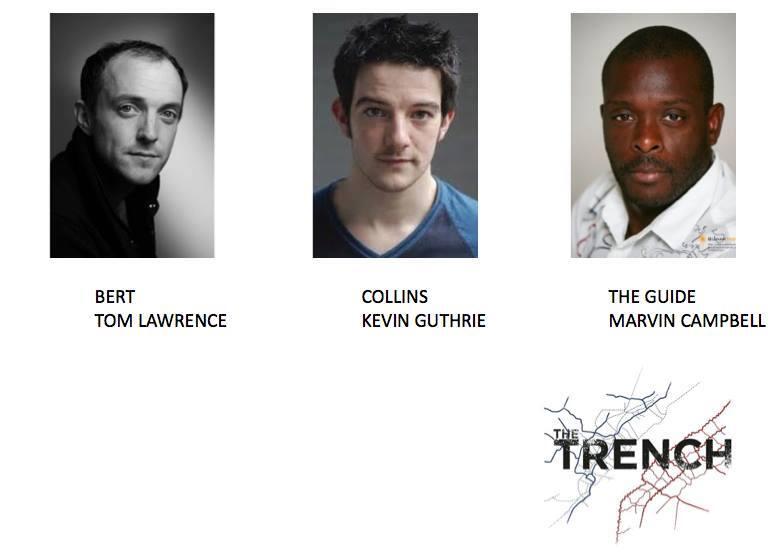 Who are we?
Director: Alex Campbell
Alex's background in directing started in theatre, working on and even taking shows to the Edinburgh Fringe Festival for the past 5 years. His previous film Journey Home, is currently on the international film festival circuit and was recently screened at The International Sun & Sand Festival in Mississippi.
Producer: Lucy Shepherd
Lucy began making films over ten years ago and has since then won national awards, worked for HBO in NYC, Aito Media in Finland and made adventurous documentaries in some of the world's most extreme environments. The Trench is Lucy's biggest film achievement to date.
Director of Photography: Ryan Cook
Ryan has not only the experience but also the raw passion needed to make films. As the Director of Photography Ryan brings a distinctive style of cinematography, not only wowing the audience with beautiful aesthetics but also allowing the story to unfold in a powerful way.
Production Designer: Alice Catchpole
Creating the world of The Trench is Alice's mammouth triumph and one to be incredibly proud of.
1st Assistant Director / Line Producer: Sabrina Hutchison
Sabrina's ability to keep everyone happy makes her a vital asset on set for the cast and crew. A great promblem solver on set... She also makes a cracking cuppa!
Sound Recordist: Megan Minh
The sound in the film really stands out - get ready to be engulfed into the underworld of the Trench.
Post-Production Sound: James Lewis
Having previously worked on various projects with the director including his latest production Journey Home, James has pushed the boundaries in post-production sound to ensure the final product really reaches its full potential.
Where your funds will go?
To get maximum exposure we'd like to submit our work to numerous festivals and each charges a fee for submission so this is primarily where we need your help.
Film festival submission rates vary but the average fee is about £25. Other costs are delivery, DVD and postage costs as well as travel to festivals to support the submission
How did you get the funds to make the film in the first place?
Having raised the funds for the production ourselves through a crowdfunding campaign last year, we hope that our supporters and new friends will support the next stage of our journey. See here for the original pitch video:
Okay. So that's our story so far... we hope you can help with our next step.
We are grateful for any support whether it be sharing this page or a donation. Thank you!
Seeing the film
If you wish to see the film immediately after donating more than £30, then please contact lucyshepherd@thetrenchfilm.co.uk.
Any other smaller donations will be able to see the film online at a later date or perhaps at a cinema and/or festival near you...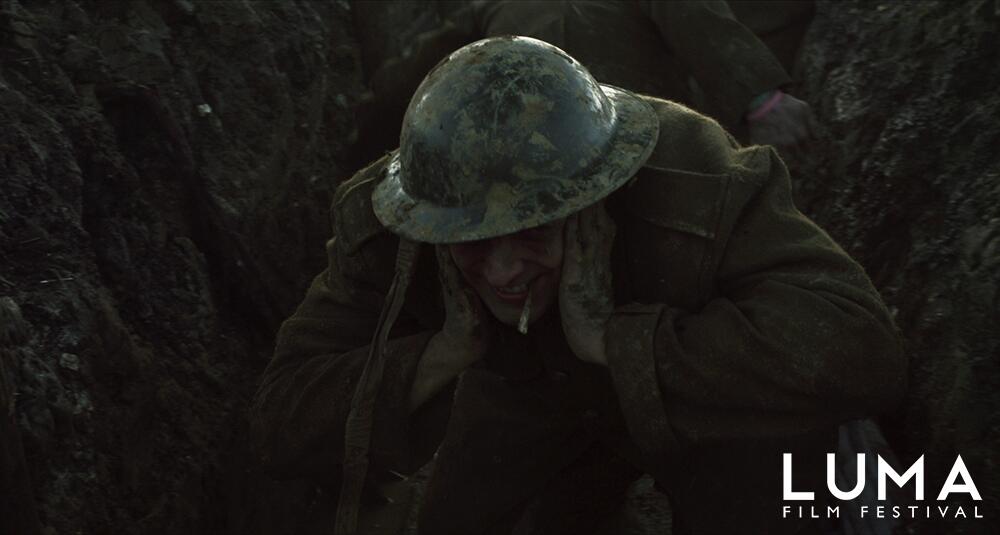 http://www.thetrenchfilm.com/
https://www.facebook.com/thetrenchfilm/timeline