As the cost of living crisis settles in, retired Keith returns to work to provide for his aging wife
'Til Death do us Part
We're raising £2500 for our short film 'Til Death Do Us Part, which follows elderly Keith and his wife Julie throughout the cost of living crisis, and the consequences that follow and affect the struggling couple.
WHO WE ARE
The team behind this story is a diverse group of eight student filmmakers from the University of York, all of whom are dedicated to telling this important story with the utmost respect.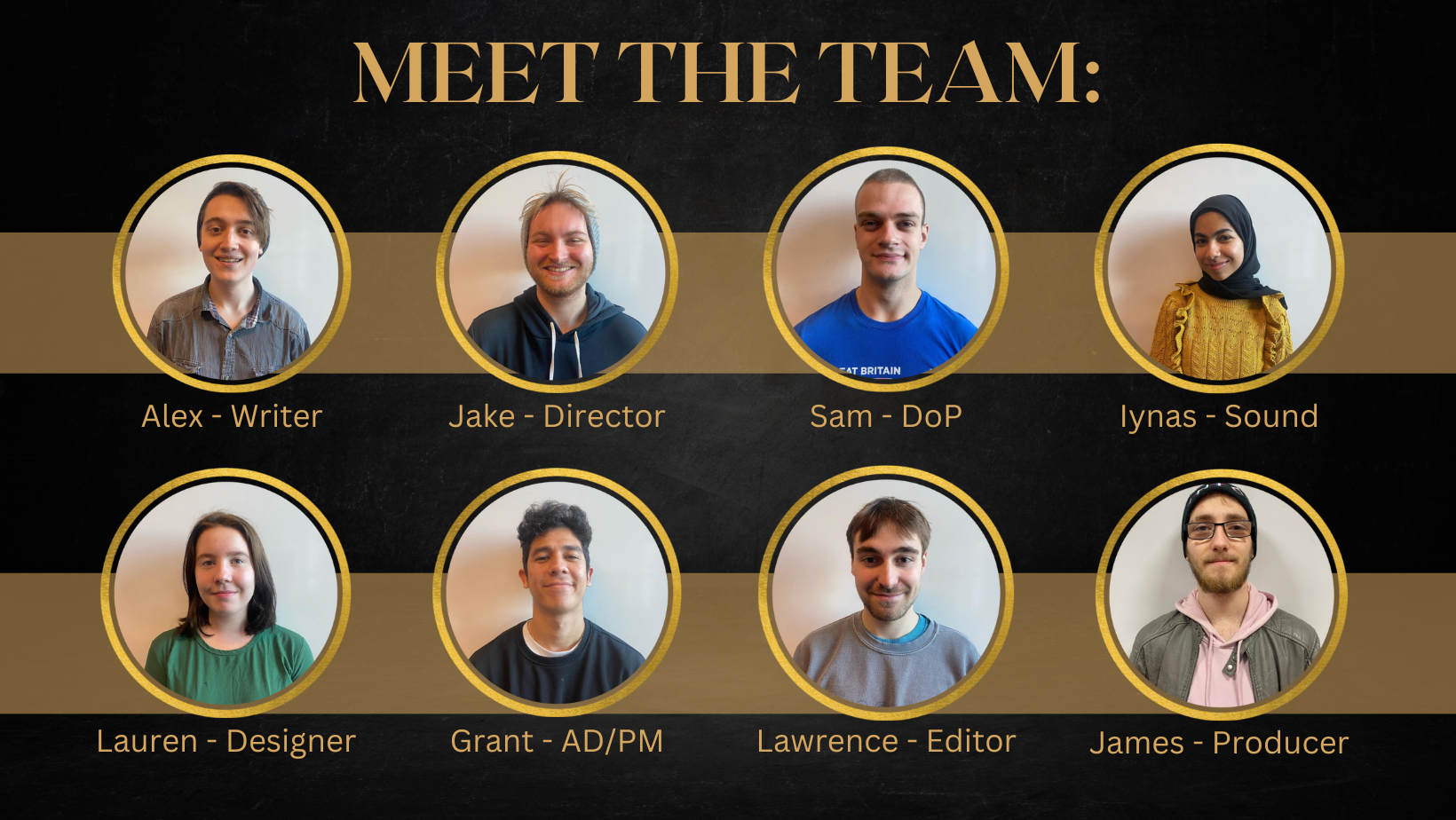 what's it all about?
We really value the importance of our film; the cost of living crisis is a very current issue, which is widespread and will likely direly affect many of us. The political and social impact of the actual crisis is something that will heavily shape our vision as we create the film, in order to create a final release that speaks fairly for a struggling nation. In other words, the goal at the forefront of all of this is to create a film, from a student voice perspective, that can help raise awareness and incite change in these trying times.
Where will the money go?
Our need for funding in this film is rooted in the production costs that will allow us to do this important story justice. Our minimum target of £1000 will allow us to realistically convey a story that is immersive, believable, and of good quality. Our maximum goal of £2500 would allow us to create a higher quality set, production design, and most importantly, use pre-existing real news and archival footage for a powerful montage section of our film that links the fictionalised story to the real-world impacts and informs the audience of the key moments of the cost of living crisis over the past year. Updates will be given at least fortnightly during the pre-production process with lots more during actual filming. A rough breakdown of our costs is as follows: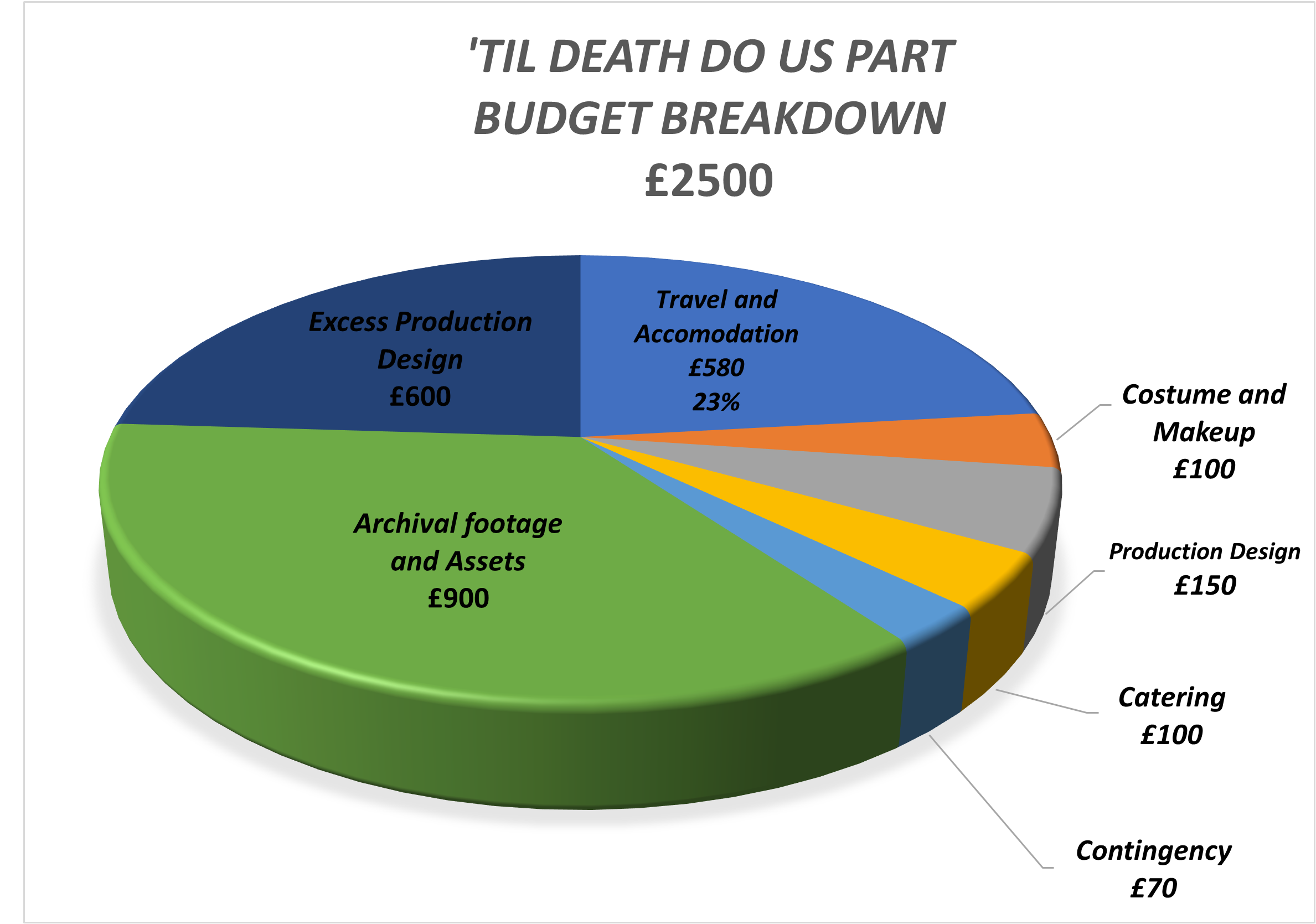 Production design (incl. props, set dressing, location costs) (£150)
Archival footage and assets (£900)
Costume and makeup (£100)
Excess production design (incl. better location, potential drone rental) (£600)
Crew and equipment travel (£80)
Cast accommodation (£400) 
Cast travel (£100)
Catering (£100)
Miscellaneous (first aid kit, contingency budget) (£70)
Rewards
To thank you for the donations you might give, we have an exciting list of rewards which are on the right hand side of our page! A couple are first come, first served (as detailed on the right) so make sure you snap them up quickly!
Find us here:
https://linktr.ee/tildeathdouspartfilm
https://www.facebook.com/tildeathdouspartfilm
https://www.instagram.com/tildeathdouspart_film/
make an impact:
If you aren't able to donate, we would greatly appreciate if you could spread the word and share around our fundraiser with all your family and friends. This project is important to all of us (and all of the nation) and all you have to do to make a difference is raise awareness of our project and what we're trying to achieve. 
Thank you, so much, from all of us at the TDDUP team.