Please help us give every student the opportunity to receive Christmas gifts!
A donation today could make someone's Christmas
For the last few years the University of York has raised money from staff, alumni and friends to provide Christmas stockings to our Care Experienced and Estranged Students, which are packed FULL of love, surprises and festive magic. We were astonished by people's generosity last year, and want to continue to demonstrate our care this year.  
The global pandemic has impacted on everyone and none more so than these students, who have been managing the challenges of Covid without parental support. To show them what an inspiration we think they are, we would love to make this the biggest and best year yet! Each stocking costs us £30 and we are aiming to provide 100 stockings this year.
being a care experienced or estranged student at university Can be alienating and isolating
Which other student....
May have to arrive at university alone, with no one to help them settle in?
Moves everything they own to University when they come?
Has a 'corporate' parent?
Has been surrounded by professionals for most of their life, acting professionally, rather than in a loving way?
May have nobody to attend their graduation?
Has nowhere to go over the Christmas break?
Has no Christmas dinner?
Spends Christmas day alone?
May receive no Christmas gifts at all? Not. A. Single. Gift.
These statements apply to many Care Leavers and Estranged Students at York. As a community of connected and caring individuals, let's do what we can to help these brilliant students. Let's continue to be a community of which we can be proud!  
Why we need you
We aim to let these students know that for them, Christmas Day may not be the same as it is for many of us, but we are thinking of them. Our Vice-Chancellor commits his time every year to attending our festivities and hand signs Christmas cards for all our Care Experienced and Estranged Students! We aim to, in our own way, show a little love. We need your help so that our stockings can be jam-packed with thoughtful and lovely gifts (and Christmas socks!).
Please join us in showing a little love. Our students have really appreciated the gifts that they have received: 
    'The first time I received a Christmas stocking was last year. If I'm honest I wasn't even     expecting anything from anyone so it was just a welcomed surprise. It was really nice to know     that the University cared about us students who wouldn't really be celebrating Christmas. I felt     like I wasn't truly alone and everything was just so thoughtful.' 
Click here to read some amazing quotes from our Care Experienced and Estranged Students who have received Christmas Stockings in previous years
Where will the money go?
Every single penny will be spent on providing these stockings. If donations exceed our target (which seems like an unbelievable ask!), we will increase the volume and/or quality of the gifts.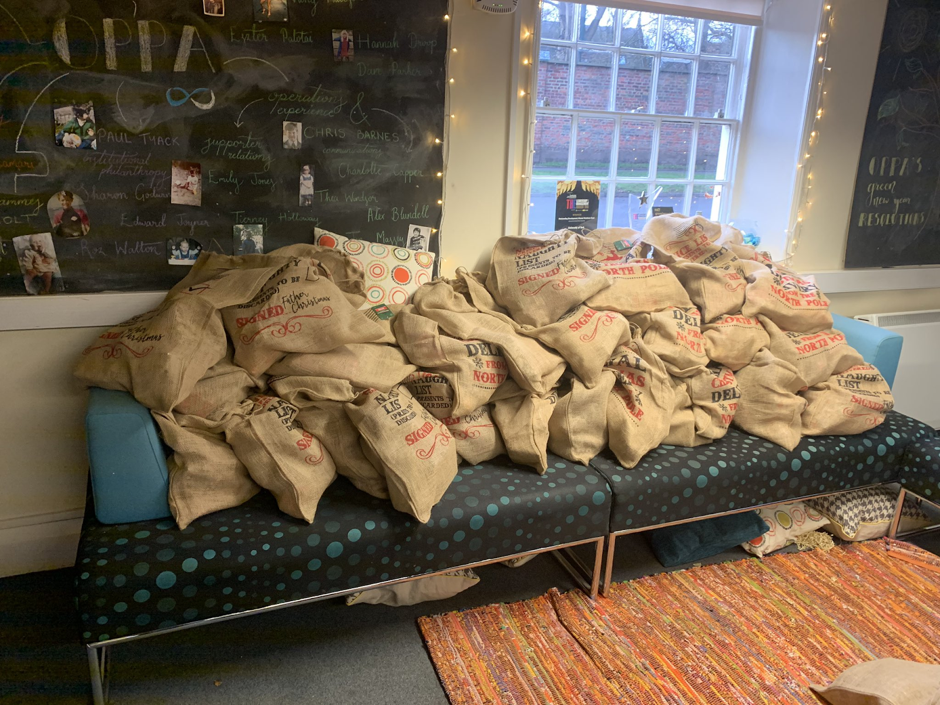 Help us succeed!
We appreciate that you may not have the budget at this time of year to provide financial support, but you might be able to help us in other ways. If you can, I would ask that you share this link via your chosen social media platform, so that we can reach as many people as we can. The best way to spread Christmas cheer is to sing loud and clear for all to hear (but a retweet is the second best)!