Hello! We're the team behind 'Stuck Inn', a Television Group Project here at York.
     Let's Get... 'Stuck Inn!'
We're a group of University of York students hoping to raise £2500 to support our final year Film and Television group project. We need to transform an empty TV studio into The Stuck Inn- a cosy pub with a remarkable twist. 
After racking up too high a tab, four contestants must work together through a series of challenges to earn enough points - or as we like to call them, pints - to escape the wrath of the fearsome barkeep. If they succeed, they'll be set free, but if they fail, they'll have from row seats to a lock-in like no other!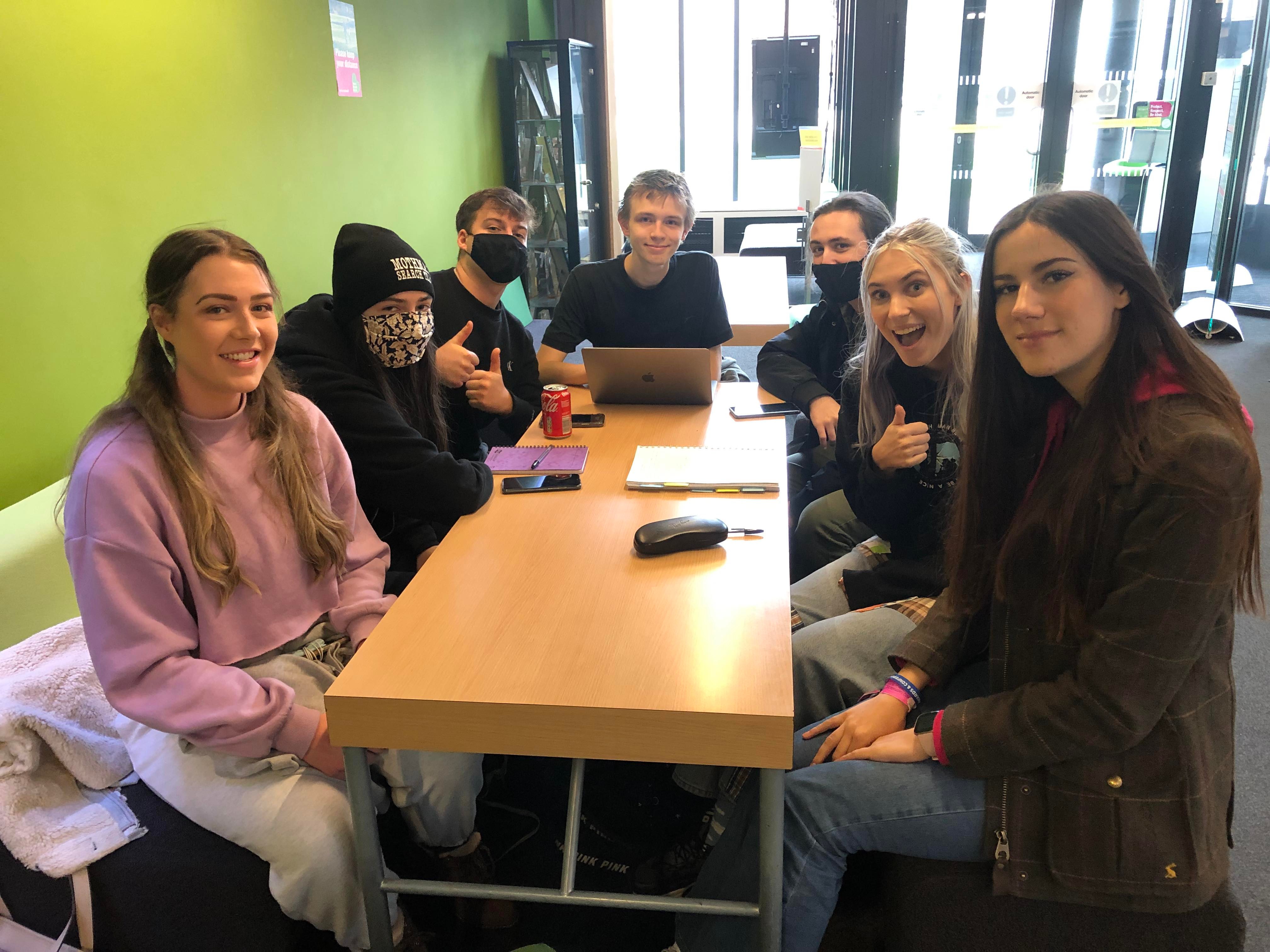 our story
After a year of being unable to produce content due to the pandemic, we are so excited to be able to expand our skills and focus our energy into entertaining people! Our group project is something which people will be sure to love, and we're sure we'll love making it. We need to your help to raise enough funds to support us on this journey, and we're so grateful for any donations made.
'Stuck Inn' will be made in the University of York's multi-camera studio sets; pre-production, set construction and all the recording and live editing (called 'vision mixing') will be achieved entirely by students.
This opportunity means so much to us after such a long time away from practical work- it will provide us with valuable skills for employment, whilst giving us the chance to create something special to us all. 
We're so excited to get 'Stuck Inn' and create our show, however this project relies on donations in order to happen. Please consider donating to our project!
     Meet The Team:
This is the fabulous team behind this weird and wacky gameshow! We aim to run a slick, large-scale production, just like how they make proper TV gameshows!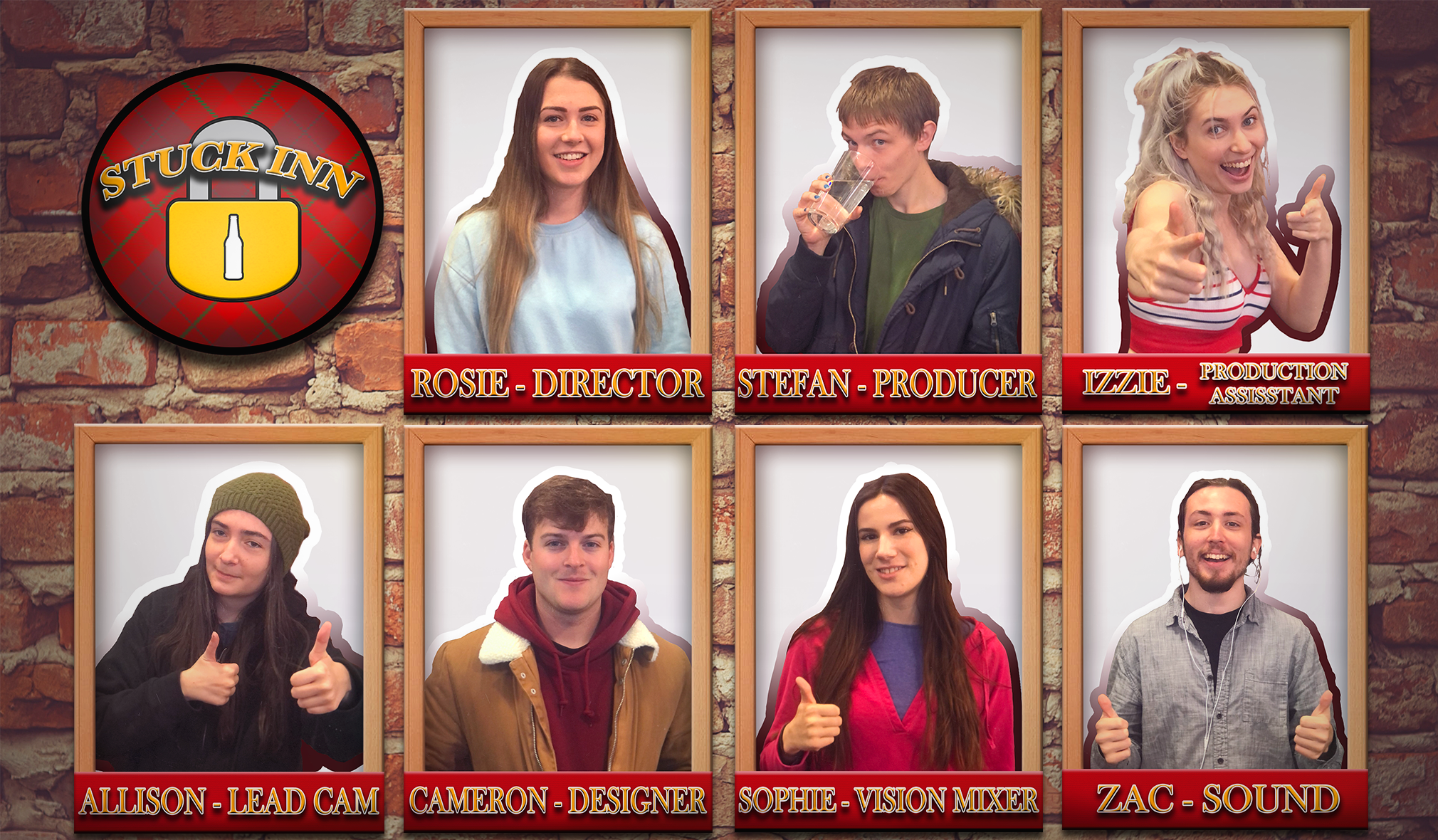 Where will the money go?
£1500 will go towards turning our studio into a cosy English pub. We'll be constructing a purpose-built bar, sourcing furnishings and ensuring our landlord and barkeep are dressed to impress!
£1000 will go towards the construction of the four games in each episode. Think big - there's giant onion rings, beer-pong apparatus, and even the promise of slime!
The remaining funds will go towards keeping our talent and crew well-fed and happy, and spreading the show brand through promotions, festivals and merchandise!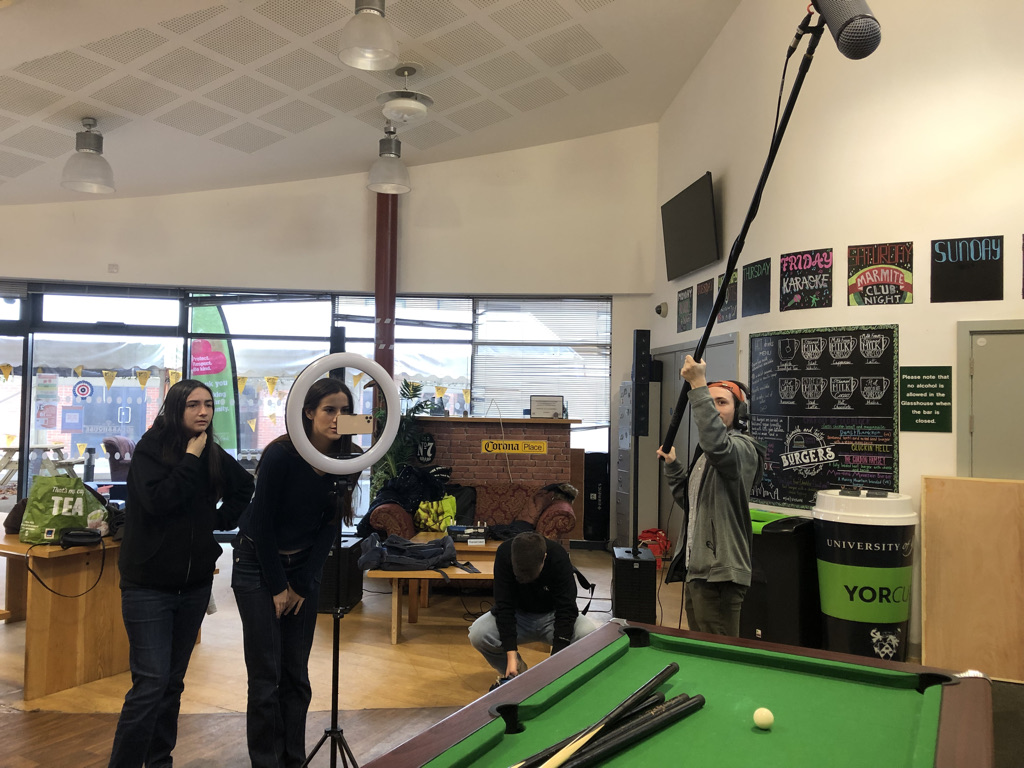 Rewards
We have some fabulous rewards up for grabs for donations above £5, with some limited rewards that'll really make you stand out in the queue for the bar!
Social Media
Facebook: @StuckInnGameshow
Instagram: @Stuck_Inn
YouTube: Stuck Inn - TV Show     Help us succeed
Please share this project with everyone you know! We need as many donations as possible make our production happen, and we're so grateful for each and every penny.