Have you sponsored this project? If so, log in to comment on updates!
2 days, 4 hours ago
British Rowing Awards

British Rowing announced the winners of their national awards ceremony yesterday evening, and we are thrilled to share that our 21-22 Senior Men's Coxed Four was named University Crew of the Year.
A big congratulations to Florence Chadwick, David Casson, Ben Newton, AJ Coates and Will Lock for this well-deserved recognition. 
Last year, this crew achieved remarkable success thanks to dedication, support, and a rental boat. However, looking to the future, renting boats is not a sustainable option for the club. This is why we are reaching out to ask for help in the purchase of a new Men's IV+.
The purchase of a Mens IV+ and Women's VIII+ is a vital step in our plan to continue building on past years success and push the boundaries of rowing performance at York.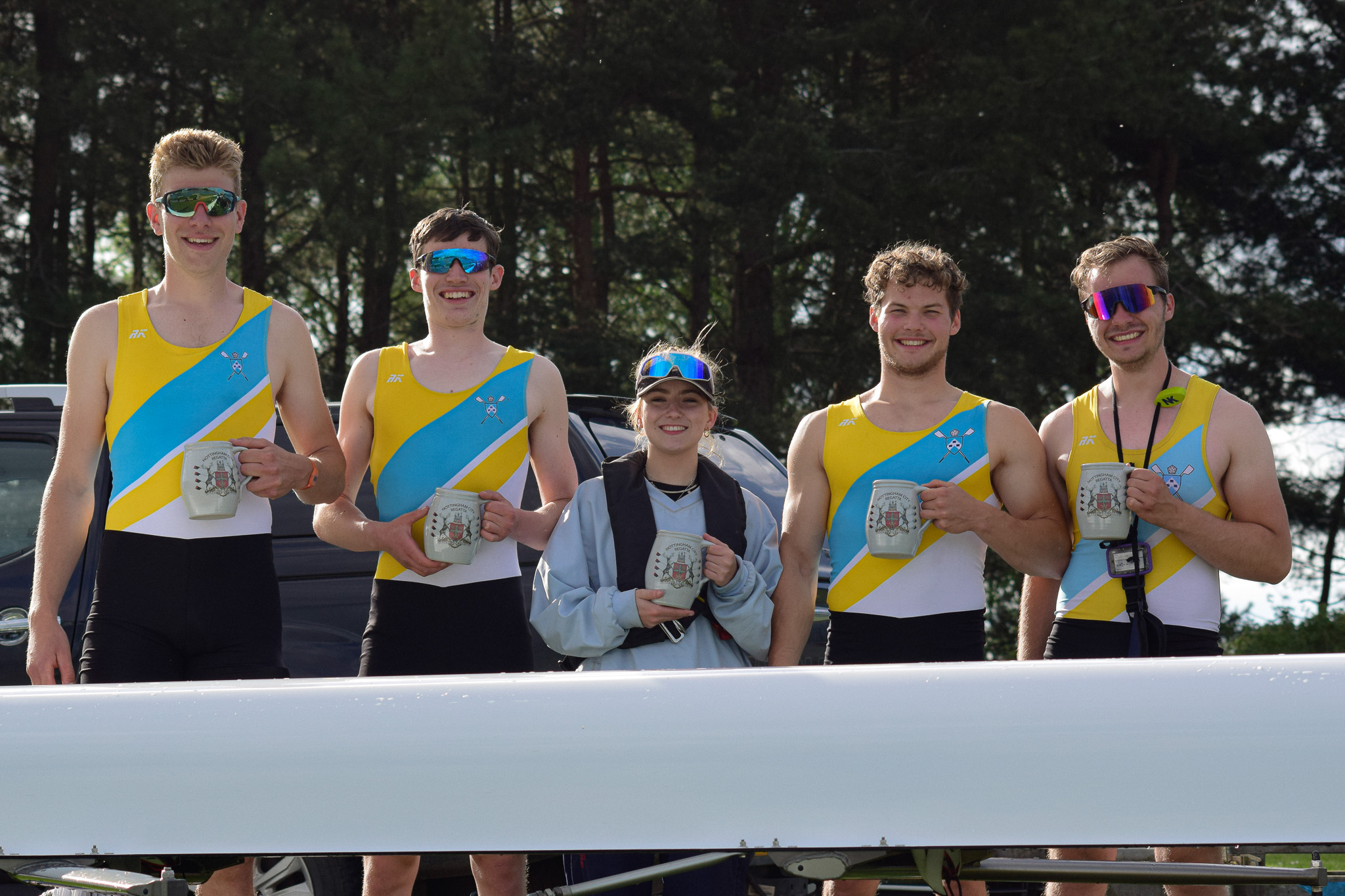 3 days, 4 hours ago
Midweek Update
We've now reached the halfway point of the week and we would like to send a massive thank you to everyone who has donated so far for your generosity. To recap what our athletes have been up to already this week:
Our Senior Women's captains, Guste and Naoise have completed day 4/5 of their 60km a day challenge.
Our Coxes squad are closing in on completing their 330km York to Henley challenge.
Chris and Will have recorded a new British Record for the 100km lightweight tandem erg (age 20-29) . Finishing at an average split of 1:55.5!
Members of YURow have been undertaking erg marathons throughout the week with Sophia, Matt and Charlie attempting their marathons this evening.
Helena, Katie and Ellie are have completed a 60km erg relay challenge.
STILL TO COME OVER THE NEXT 3 DAYS:
Emma, Jemima and Frances will be attempting to beat the 24 hour erg British Record - rowing for 8 hours each!
Six Senior Men will be completing a 60 hour erg relay.
Ella Hoskings will be running 5 miles every 4 hours for 24 hours, with other club members joining throughout.
Jack and Andrea will be completing a 120km cycle to Urra Moor, carrying an erg on their backs, with a marathon row then performed at the summit.
Several club members will be taking on the Yorkshire Three Peaks challenge.
Sarah Stevens will be climbing 1,963 floors on the stair climber machine.
Four Senior Men will be rowing a quad along the full length of the Ouse.
Two Senior Men will be completing a York 'erg crawl', travelling to as many notable locations around the city as possible and performing sub 7 2ks at each.
Once again thank you for all the pledges and support, we will continue to give updates on the athlete's challenges over on the club instagram @uybclub